​
In the context of more and more companies wanting to share in the huge revenues of the gaming industry, YouTube also announced new information about the testing of the Playables feature. If all goes as planned, video viewers will be able to play directly on the video-sharing platform. This means that PC users can experience the game on the YouTube website through a browser, while mobile users will experience it using the YouTube app on iOS and Android.
Information about the feature was revealed in June, but at the time only YouTube employees had access to test the service. Currently, new information about the feature has been updated through YouTube Support. The Playable feature is in testing.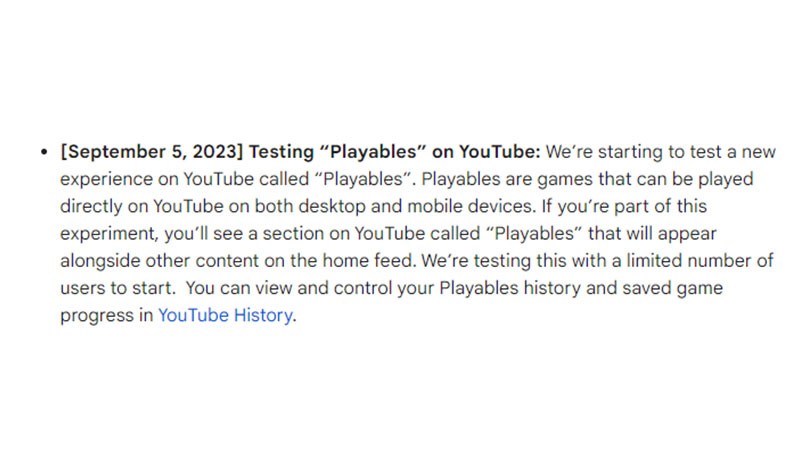 ​
YouTube has selected several users to test Playable. Users will receive notifications in their "Home Feeds" section. Progress in Playables games can also be monitored through YouTube History, meaning users can "reset" the game. The list of games featured on Playables remains a mystery, but Stack Bounce is one of the games tested by Youtube staff.
The Playables update reads: "Playables are games that can be played directly on YouTube using mobile and desktop devices. If you participate in this test, you will see a section on YouTube called Playables along with other content in Home Feed. We are beginning to test this feature with a limited number of users. You can view and monitor your watch history and saved game progress in YouTube history."